Rover Education is a company, which focuses on manufacturing and supplying educational and early years products as well as providing equipment suited for sensory rooms and rehabilitation. The business has also experience with sourcing medical equipment.
AWe at Rover have 20 years of international business experience in the aforementioned fields and since the topics are important worldwide, so is our focus on the global market. We enjoy working with people from different cultures and we draw on this knowledge to solve issues and offer the best service to all our partners. While having reliable factories that we have known for several years is important, it is essential to understand how companies and people around the world work. Due to this we are fortunate to have customers from over 20 countries from Asia, Europe, and America.
Thanks to our close work with over 50 factories, we are able to offer our clients custom solutions, whether it's minor adjustments to existing off-the-shelf products or an entirely new design based only on an idea. Direct connections to each manufacturers' development teams ensures quick information exchange and the whole process becomes flexible and cost effective. We happily assist you with working from just the idea or fulfil the needs in terms of sourcing, sampling, mass production, quality inspections, testing in accredited laboratories, or help with logistics to find the best way for the product to reach our partners' warehouse.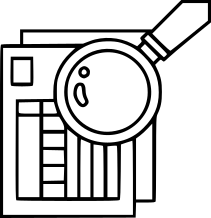 At Rover Education we partner with testing laboratories that are accredited by local authorities (CNAS, EA, UKAS, CPSC) to ensure that all the items meet the latest local safety standards.